Invisalign – Bountiful Dental
Invisalign® is designed as a less conspicuous replacement to traditional metal braces. Using Invisalign® we create a series of custom aligners made just for you. These aligners are made of clear, smooth plastic, similar to a bleaching tray, and are worn day and night to gradually straighten your teeth.
Invisalign® takes a modern approach to straightening teeth. Wearing the aligners will gradually and gently shift your teeth into place, based on the exact movements your dentist or orthodontist plans out for you. There are no metal brackets to attach and no wires to tighten. You just pop in a new set of aligners approximately every two weeks until your treatment is complete. You'll achieve a great smile with little interference in your daily life. The best part about the whole process is that most people won't even know you're straightening your teeth.
No matter what stage of life you're in, you'll appreciate how our cutting-edge approach to treatment has minimal interference in how you live, but has a significant positive impact on how you look and feel about yourself.
What To Expect:
For your first appointment, we will take photos and impressions of your teeth. We will then send those to Invisalign®, and they will create a 3D model of the projected progress of your teeth. You will then be called back in the office to go over the case and approve it. At that point we will also know how many trays Invisalign® suggests for your individual case. Invisalign® can be very specific and personalized, so we don't submit a treatment unless you are satisfied with how it will look. Once you have approved the case, we order the aligners.
For your first appointment, 'buttons' will be placed on your teeth that the aligners will attatch to. The buttons are made of a white, resin-based filling material which will blend with your teeth, and will only go on the teeth specified by the case. You will not have buttons on every tooth like braces do. Once the buttons are placed, you will receive three sets of aligners and we will see you every six weeks to monitor the progress until the case is complete. The aligners are to be worn at least 22 hours a day, only to be removed for eating and brushing. Depending on how many aligners are required, a second set of tracking impressions may be needed in the middle of your treatment.
Once your case is completed, you will receive a set of final retainers to wear at night to maintain the alignment of your teeth. If those are ever lost or broken, Invisalign® keeps records of your case so we can simply order more of the same retainers.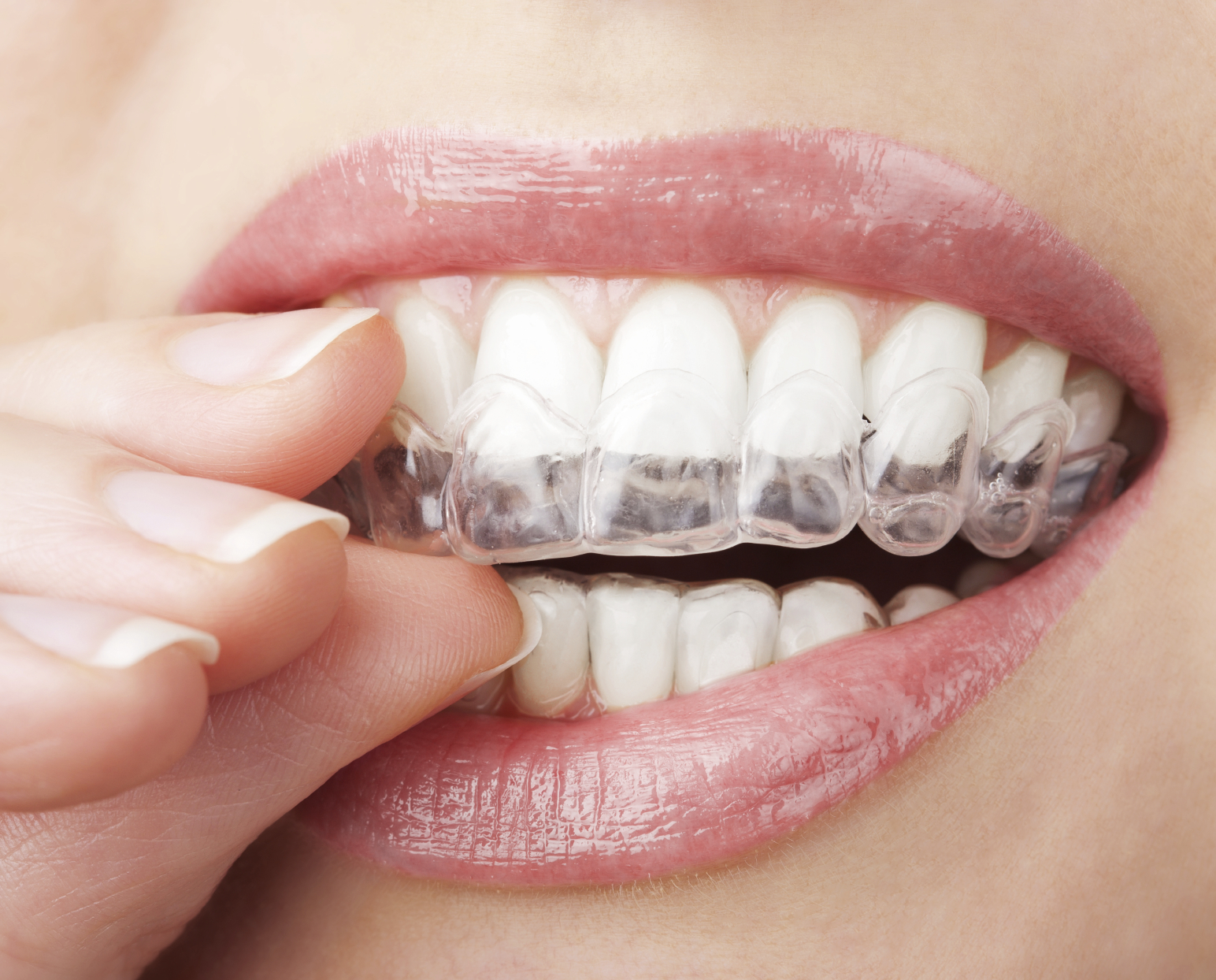 Request an Appointment or Contact Us